---
About RC Wood Stuff | Ray Church, Woodmaker and Owner
RC Wood Stuff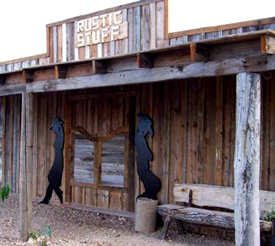 RC Wood Stuff is owned and operated by Ray Church. Located in Nampa, Idaho, RC Wood Stuff offers wooden products that are 100% custom crafted by hand. Whether it's bedroom furniture, living room pieces like end tables, armoires, or kitchen tables and chairs, Ray Church can create anything imaginable. In return, any piece of custom-made furniture will be very unique in your home, in comparison to pieces found at a normal furniture store.

About Ray Church

After retiring and coming to Idaho I have decided to take up furniture making. I have been doing it for some time now and really enjoy working with wood, and making beautiful things with it.



---
View our photo gallery of products for sale, sold, and custom created by Ray Church.

Contact us for any questions about our products, or fill out our quote form.